1,2,3,4,6-O-Pentagalloylglucose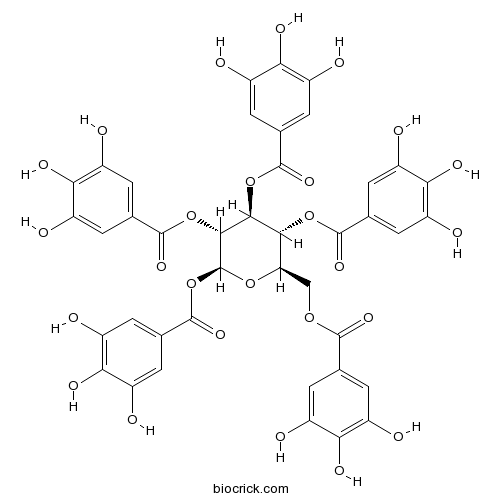 Organizitions Citing Our Products recently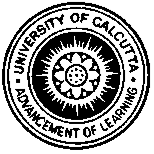 Calcutta University

University of Minnesota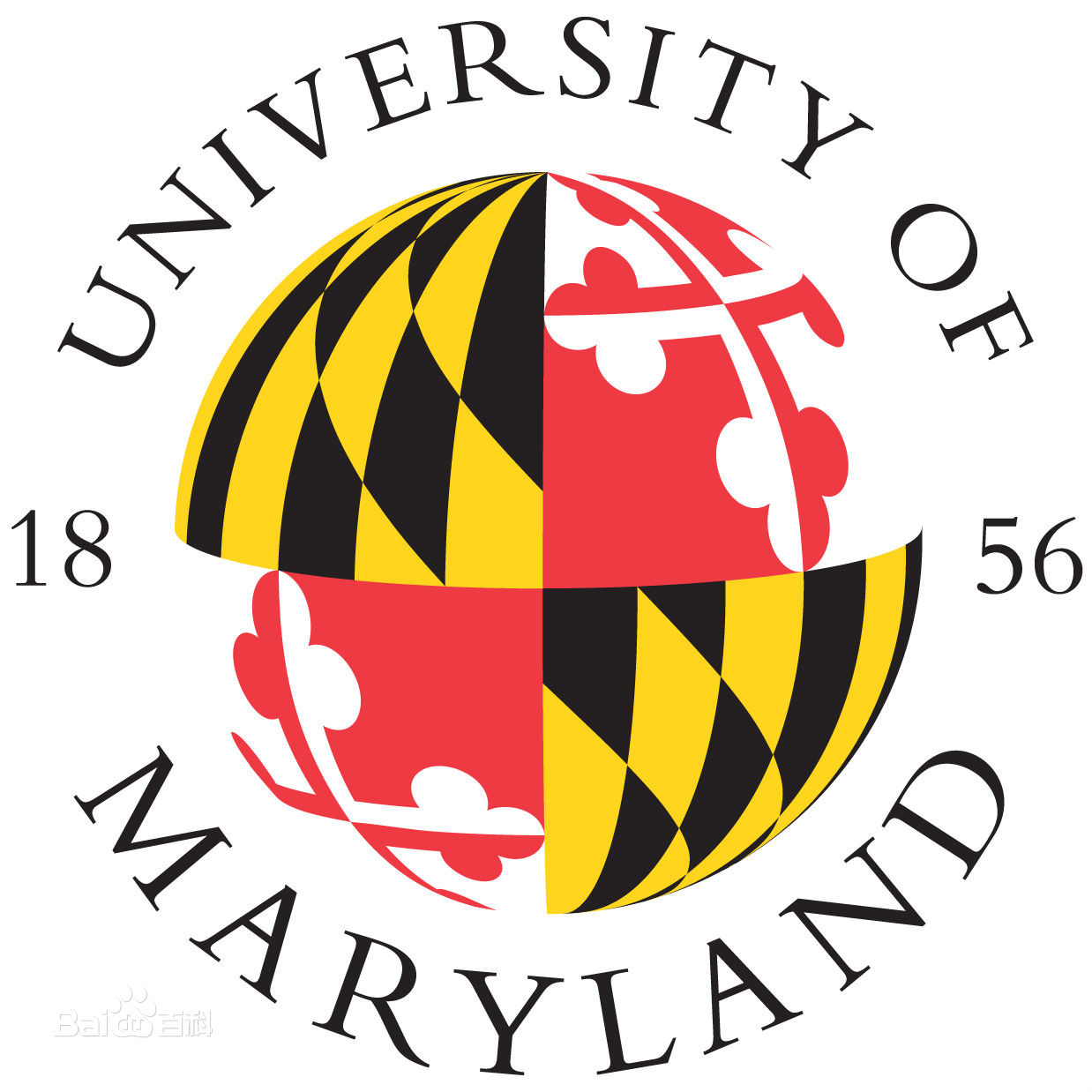 University of Maryland School of Medicine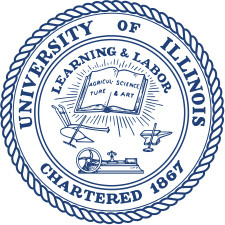 University of Illinois at Chicago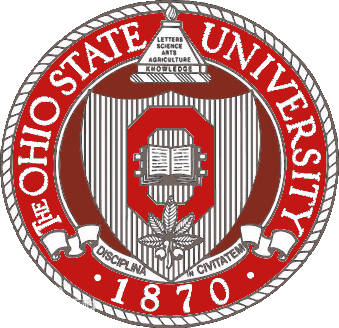 The Ohio State University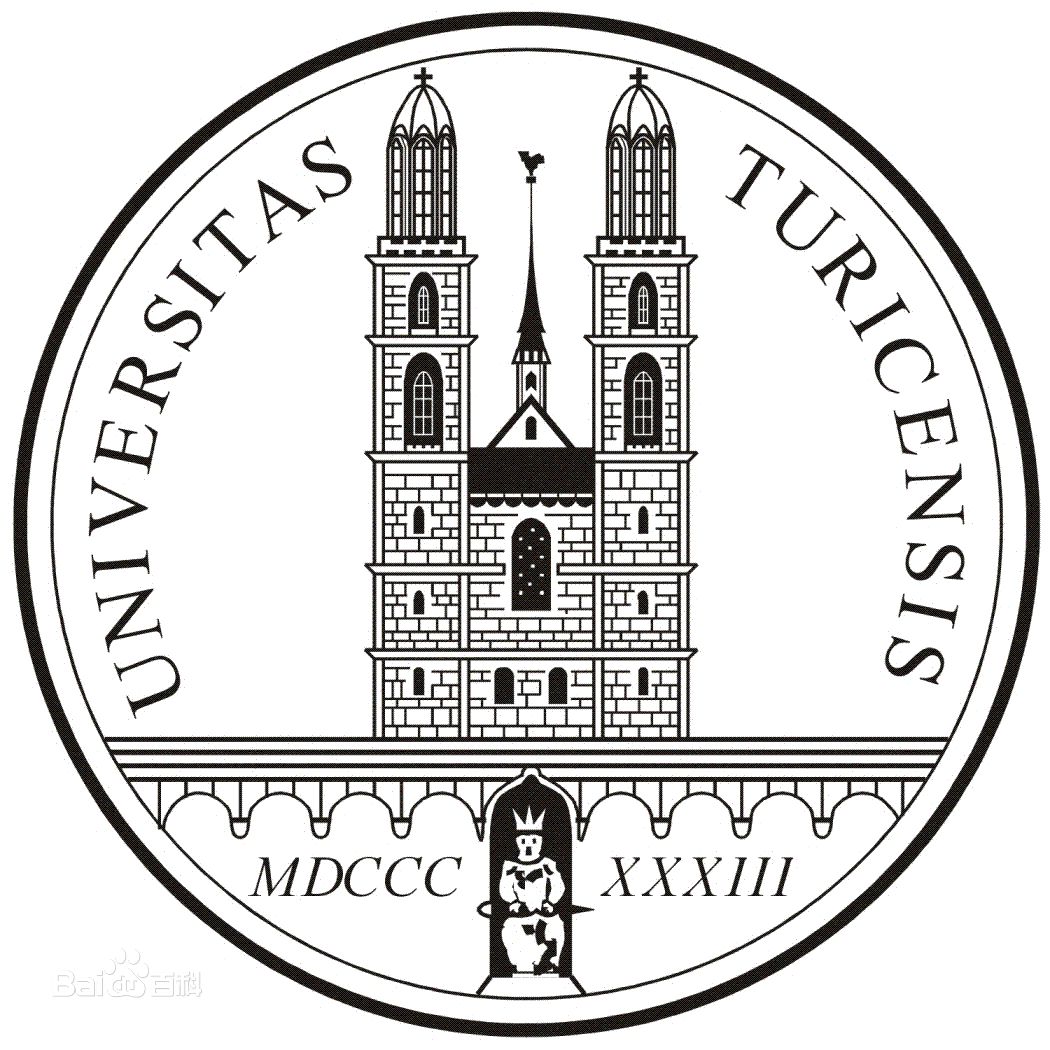 University of Zurich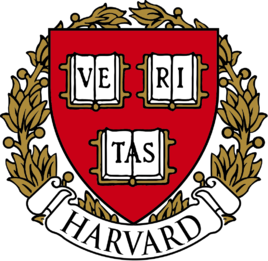 Harvard University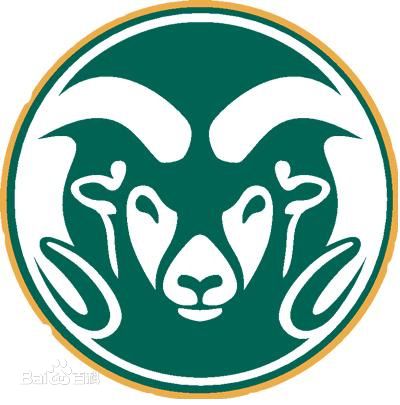 Colorado State University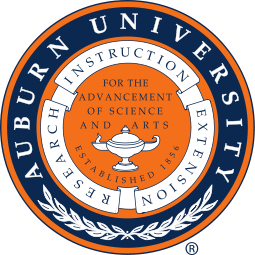 Auburn University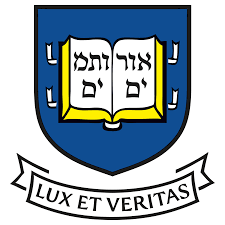 Yale University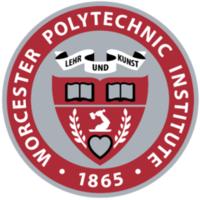 Worcester Polytechnic Institute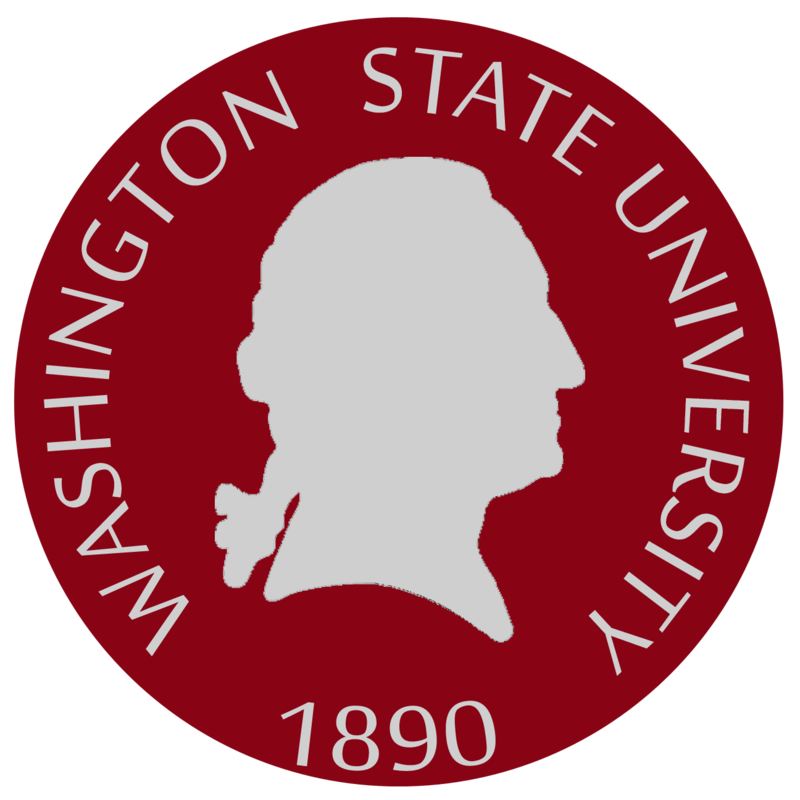 Washington State University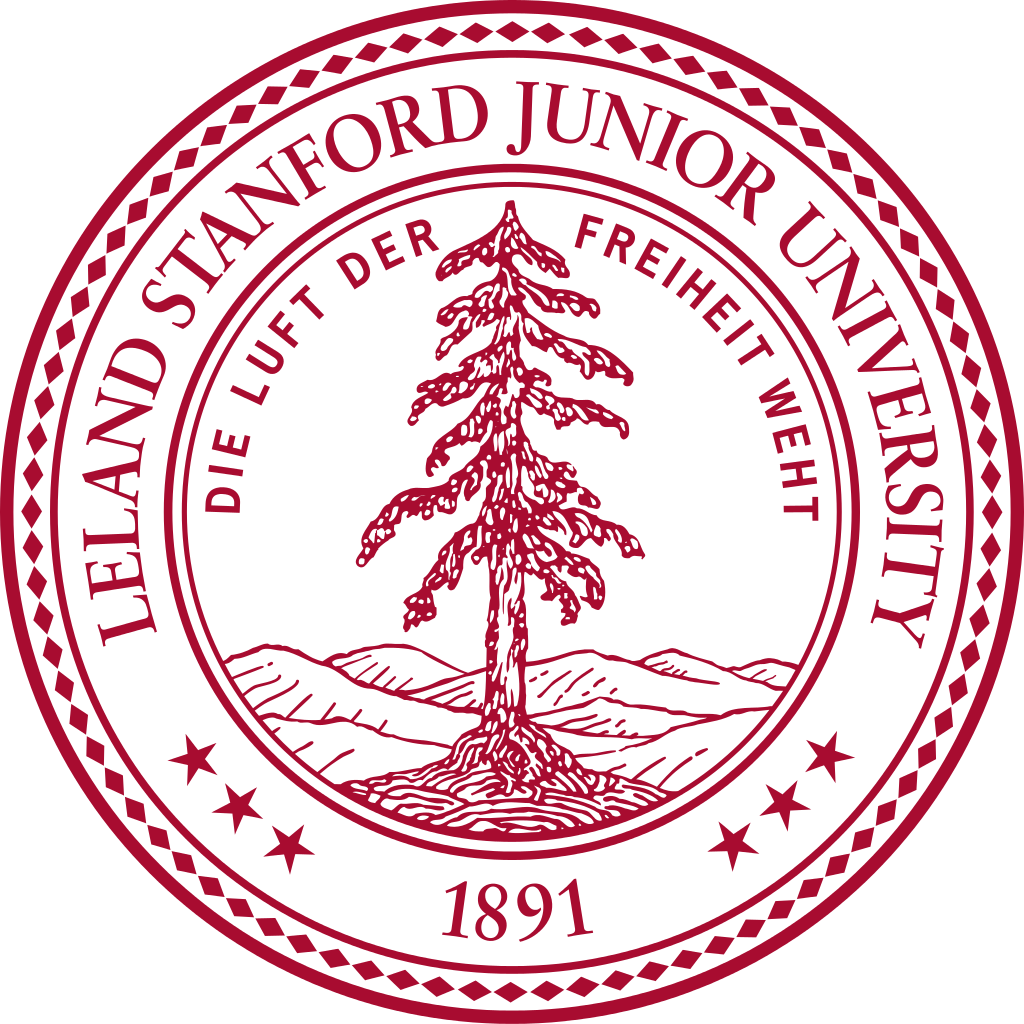 Stanford University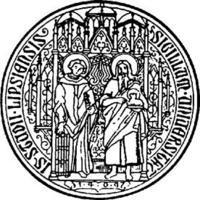 University of Leipzig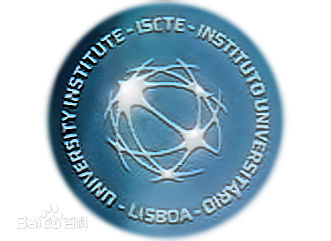 Universidade da Beira Interior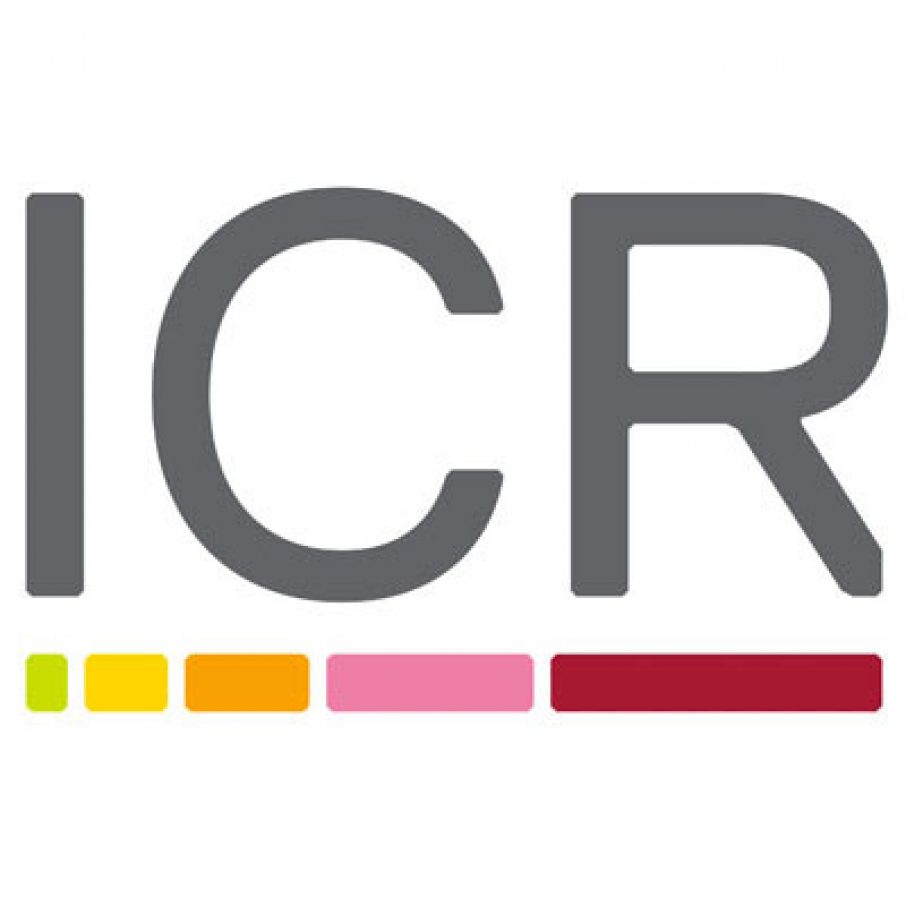 The Institute of Cancer Research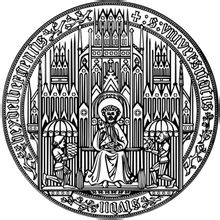 Heidelberg University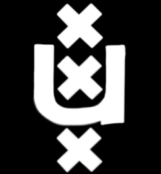 University of Amsterdam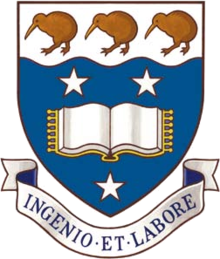 University of Auckland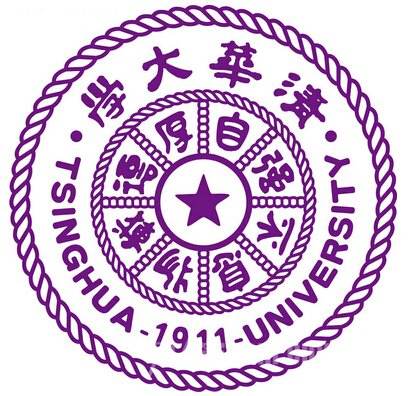 TsingHua University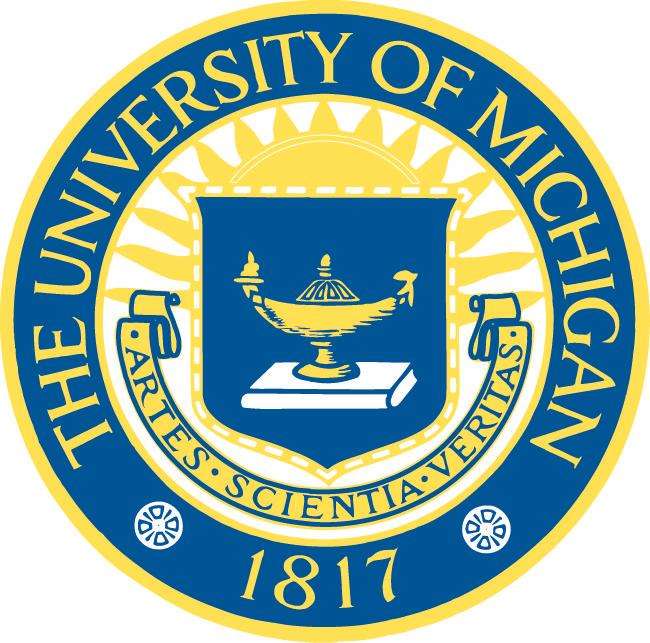 The University of Michigan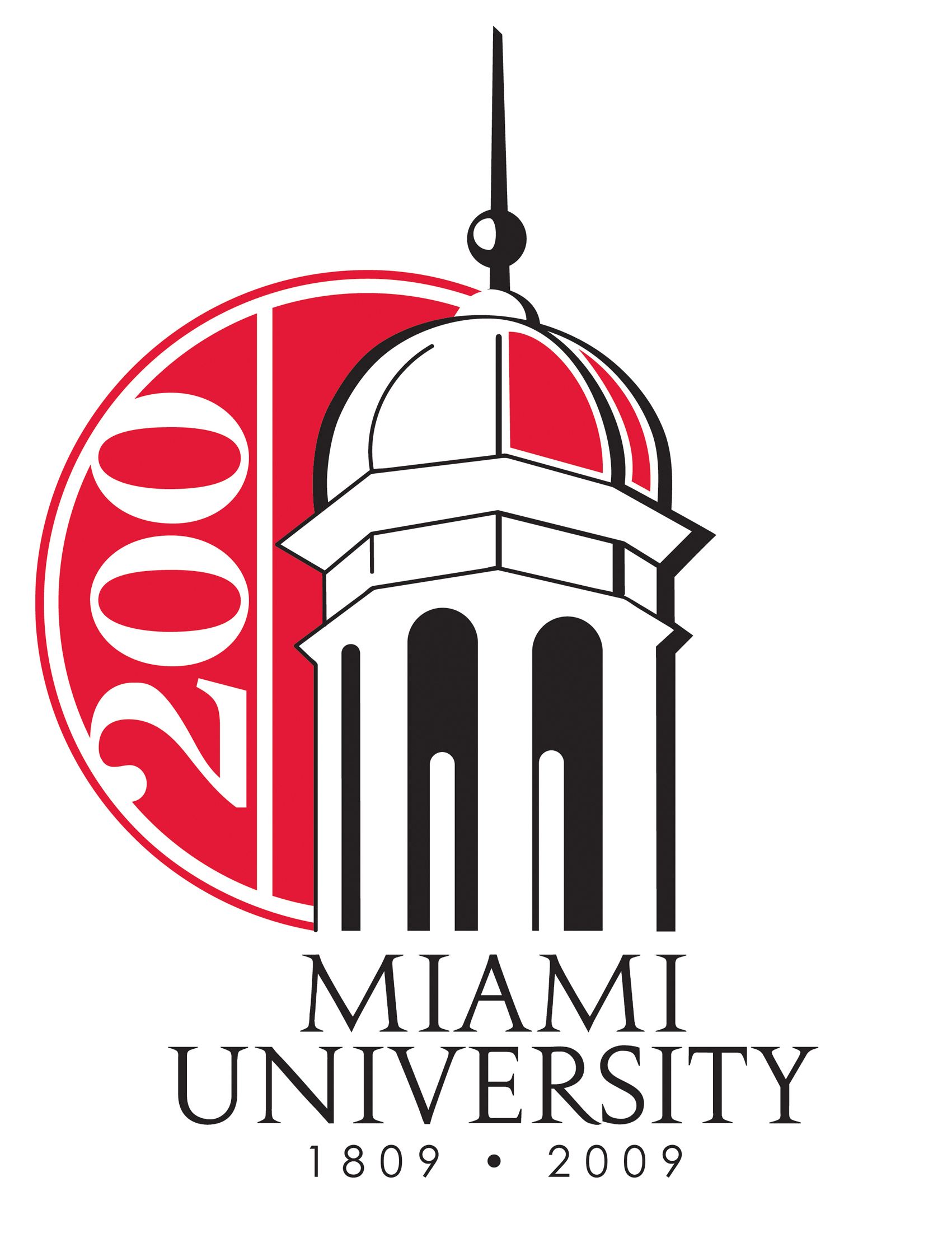 Miami University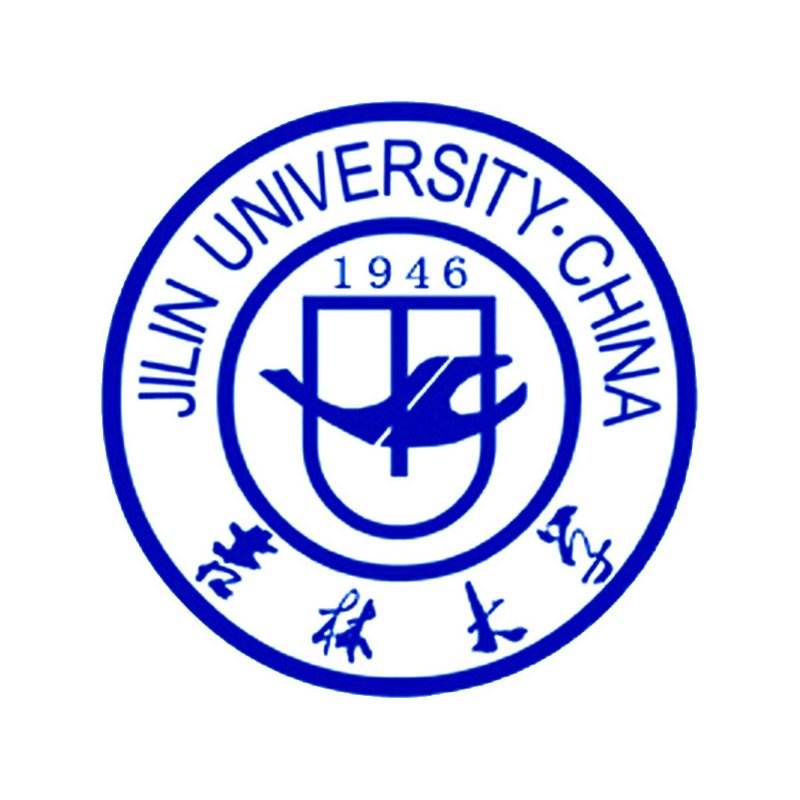 Jilin University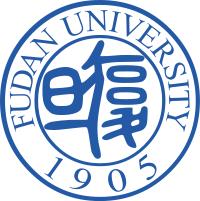 Fudan University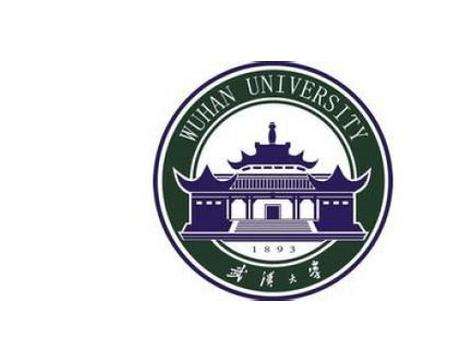 Wuhan University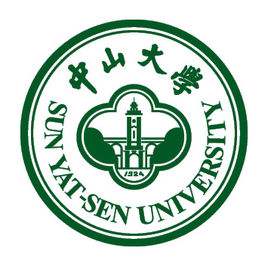 Sun Yat-sen University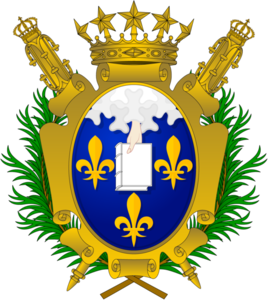 Universite de Paris
Quality Control of 1,2,3,4,6-O-Pentagalloylglucose
Quality Control & MSDS
Chemical structure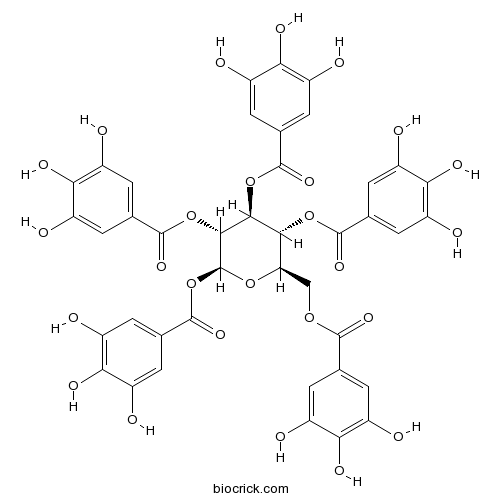 Chemical Properties of 1,2,3,4,6-O-Pentagalloylglucose
Cas No.
14937-32-7
SDF
Download SDF
Chemical Name
[(2S,3R,4S,5R,6R)-2,3,5-tris[(3,4,5-trihydroxybenzoyl)oxy]-6-[(3,4,5-trihydroxybenzoyl)oxymethyl]oxan-4-yl] 3,4,5-trihydroxybenzoate
SMILES
Oc1cc(cc(O)c1O)C(=O)OC[C@H]2O[C@@H](OC(=O)c3cc(O)c(O)c(O)c3)[C@H](OC(=O)c4cc(O)c(O)c(O)c4)[C@@H](OC(=O)c5cc(O)c(O)c(O)c5)[C@@H]2OC(=O)c6cc(O)c(O)c(O)c6
Standard InChIKey
QJYNZEYHSMRWBK-NIKIMHBISA-N
Standard InChI
InChI=1S/C41H32O26/c42-17-1-12(2-18(43)28(17)52)36(57)62-11-27-33(64-37(58)13-3-19(44)29(53)20(45)4-13)34(65-38(59)14-5-21(46)30(54)22(47)6-14)35(66-39(60)15-7-23(48)31(55)24(49)8-15)41(63-27)67-40(61)16-9-25(50)32(56)26(51)10-16/h1-10,27,33-35,41-56H,11H2/t27-,33-,34+,35-,41+/m1/s1
Type of Compound

Phenols

Appearance

Powder

Formula
C41H32O26
M.Wt

940.68

Solubility
Soluble in Chloroform,Dichloromethane,Ethyl Acetate,DMSO,Acetone,etc.
General tips
For obtaining a higher solubility , please warm the tube at 37 ℃ and shake it in the ultrasonic bath for a while.Stock solution can be stored below -20℃ for several months.
Shipping Condition
Packaging according to customer requirements(5mg, 10mg, 20mg and more). Ship via FedEx, DHL, UPS, EMS or other courier with RT , or blue ice upon request.
Preparing Stock Solutions of 1,2,3,4,6-O-Pentagalloylglucose
1 mg
5 mg
10 mg
20 mg
25 mg
1 mM
1.0631 mL
5.3153 mL
10.6306 mL
21.2612 mL
26.5765 mL
5 mM
0.2126 mL
1.0631 mL
2.1261 mL
4.2522 mL
5.3153 mL
10 mM
0.1063 mL
0.5315 mL
1.0631 mL
2.1261 mL
2.6577 mL
50 mM
0.0213 mL
0.1063 mL
0.2126 mL
0.4252 mL
0.5315 mL
100 mM
0.0106 mL
0.0532 mL
0.1063 mL
0.2126 mL
0.2658 mL

* Note:

If you are in the process of experiment, it's necessary to make the dilution ratios of the samples. The dilution data above is only for reference. Normally, it's can get a better solubility within lower of Concentrations.
Preparation of 1,2,3,4,6-O-Pentagalloylglucose
This product is isolated and purified from the peel of Punica granatum L.
References on 1,2,3,4,6-O-Pentagalloylglucose
Study of antimutagenic and antioxidant activities of gallic acid and 1,2,3,4,6-pentagalloylglucose from Pistacia lentiscus. Confirmation by microarray expression profiling.[Pubmed: 17129579 ]
In vitro antioxidant and antimutagenic activities of two polyphenols isolated from the fruits of Pistacia lentiscus was assessed. Antioxidant activity was determined by the ability of each compound to scavenge the free radical 1,1-diphenyl-2-picrylhydrazyl (DPPH*), to inhibit xanthine oxidase and to inhibit the lipid peroxidation induced by H(2)O(2) in K562 cell line. Antimutagenic activity was assayed with SOS chromotest using Escherichia coli PQ37 as tester strain and Comet assay using K562 cell line. 1,2,3,4,6-Pentagalloylglucose was found to be more effective to scavenge DPPH* radical and protect against lipid peroxidation. Moreover, these two compounds induced an inhibitory activity against nifuroxazide and aflatoxin B1 mutagenicity. The protective effect exhibited by these molecules was also determined by analysis of gene expression as response to an oxidative stress. For this purpose, we used a cDNA-microarray containing 82 genes related to cell defense, essentially represented by antioxidant and DNA repair proteins. We found that 1,2,3,4,6-pentagalloylglucose induced a decrease in the expression of 11 transcripts related to antioxidant enzymes family (GPX1, TXN, AOE372, SHC1 and SEPW1) and DNA repair (POLD1, APEX, POLD2, MPG, PARP and XRCC5). The use of Gallic acid, induced expression of TXN, TXNRD1, AOE372, GSS (antioxidant enzymes) and LIG4, POLD2, MPG, GADD45A, PCNA, RPA2, DDIT3, HMOX2, XPA, TDG, ERCC1 and GTF2H1 (DNA repair) as well as the repression of GPX1, SEPW1, POLD1 and SHC1 gene
Vasodilatory and anti-inflammatory effects of the 1,2,3,4,6-penta-O-galloyl-beta-D-glucose (PGG) via a nitric oxide-cGMP pathway.[Pubmed: 16253226 ]
Vasorelaxant and anti-inflammatory effects of a 1,2,3,4,6-penta-O-galloyl-beta-d-glucose (PGG) isolated from the root barks of Paeonia suffruticosa and possible mechanisms responsible were investigated. PGG induced a concentration-dependent relaxation of the phenylephrine-precontracted rat aorta. This effect disappeared with the removal of functional endothelium. Pretreatment of the aortic tissues with either N(G)-nitro-L-arginine methyl ester (L-NAME) or 1H-[1,2,4]-oxadiazole-[4,3-alpha]-quinoxalin-1-one (ODQ) inhibited the relaxation induced by PGG. Incubation of human umbilical vein endothelial cells (HUVECs) or carotid arteries isolated from rats with PGG increased the production of cGMP in a dose-dependent manner, but this effect was blocked by pretreatment with L-NAME and ODQ, respectively. PGG treatment attenuated tumor necrosis factor-alpha (TNF-alpha)-induced nuclear factor-kappaB (NF-kappaB) p65 translocation in human umbilical vein endothelial cells. In addition, PGG suppressed the expression levels of adhesion molecules including intracellular cell adhesion molecule-1 (ICAM-1) and vascular cell adhesion molecule-1 (VCAM-1) induced by TNF-alpha. TNF-alpha-induced monocyte chemoattractant protein-1 (MCP-1) expression was also attenuated by addition of PGG. PGG treatment inhibited cellular adhesion of U937 cells onto human umbilical vein endothelial cells induced by TNF-alpha. Taken together, the present study suggests that PGG dilates vascular smooth muscle and suppresses the vascular inflammatory process via endothelium-dependent nitric oxide (NO)/cGMP signaling.
Kewords:
1,2,3,4,6-O-Pentagalloylglucose ,14937-32-7,Nature Products, supplier, inhibitor,Antagonist,Blocker,Modulator,Agonist, activators, activates, potent, BioCrick