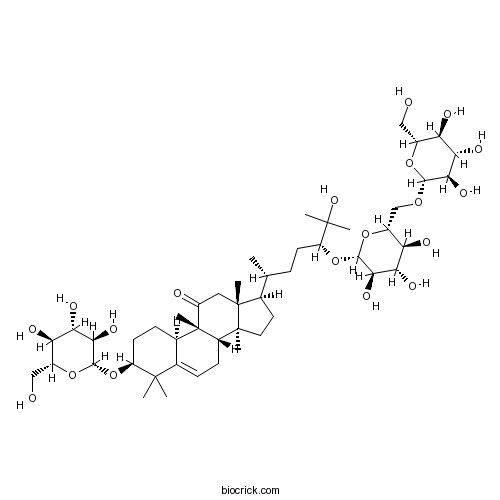 Organizitions Citing Our Products recently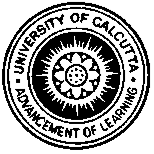 Calcutta University

University of Minnesota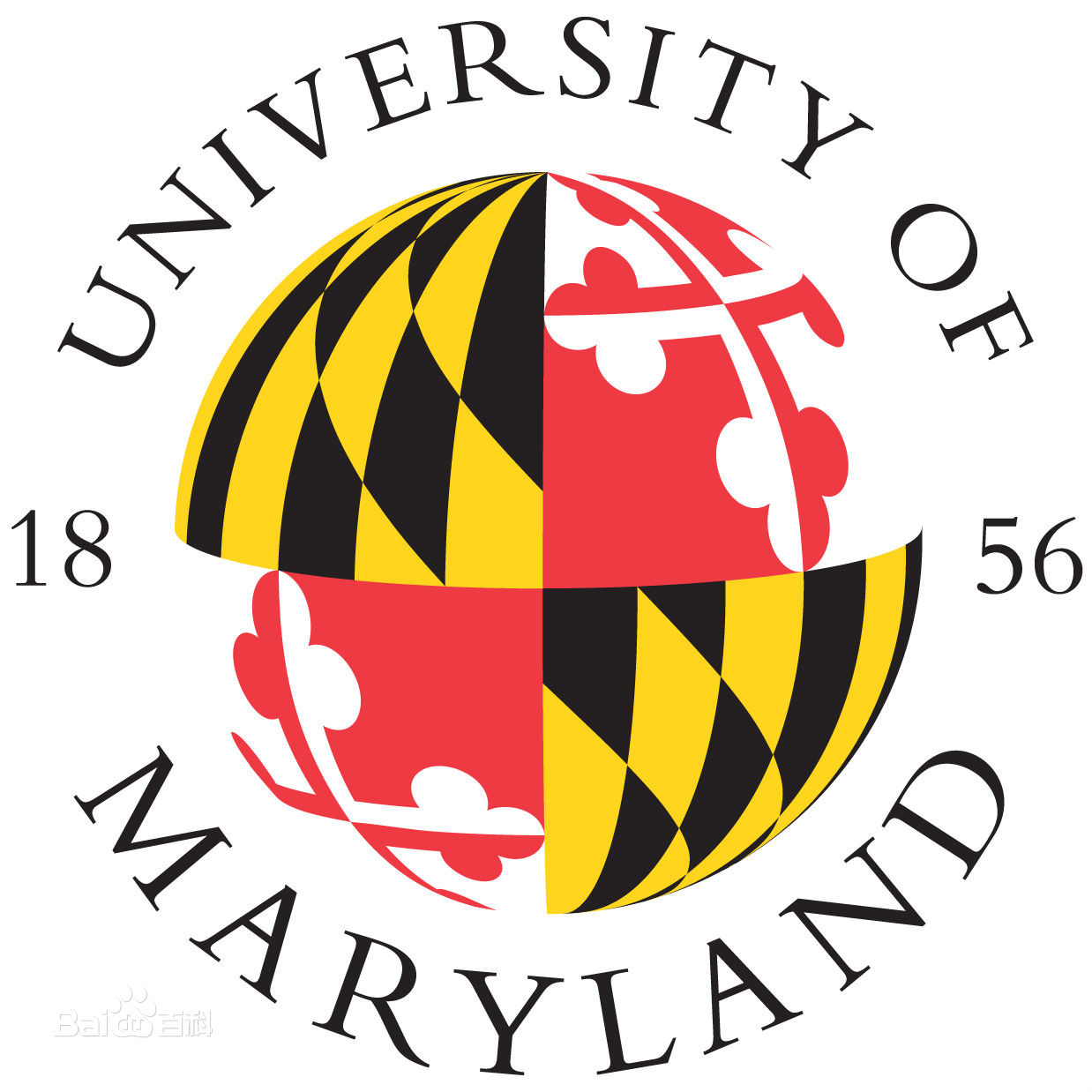 University of Maryland School of Medicine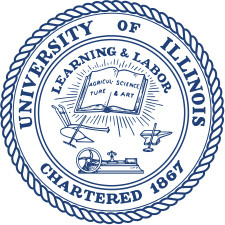 University of Illinois at Chicago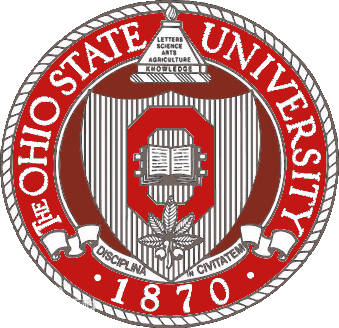 The Ohio State University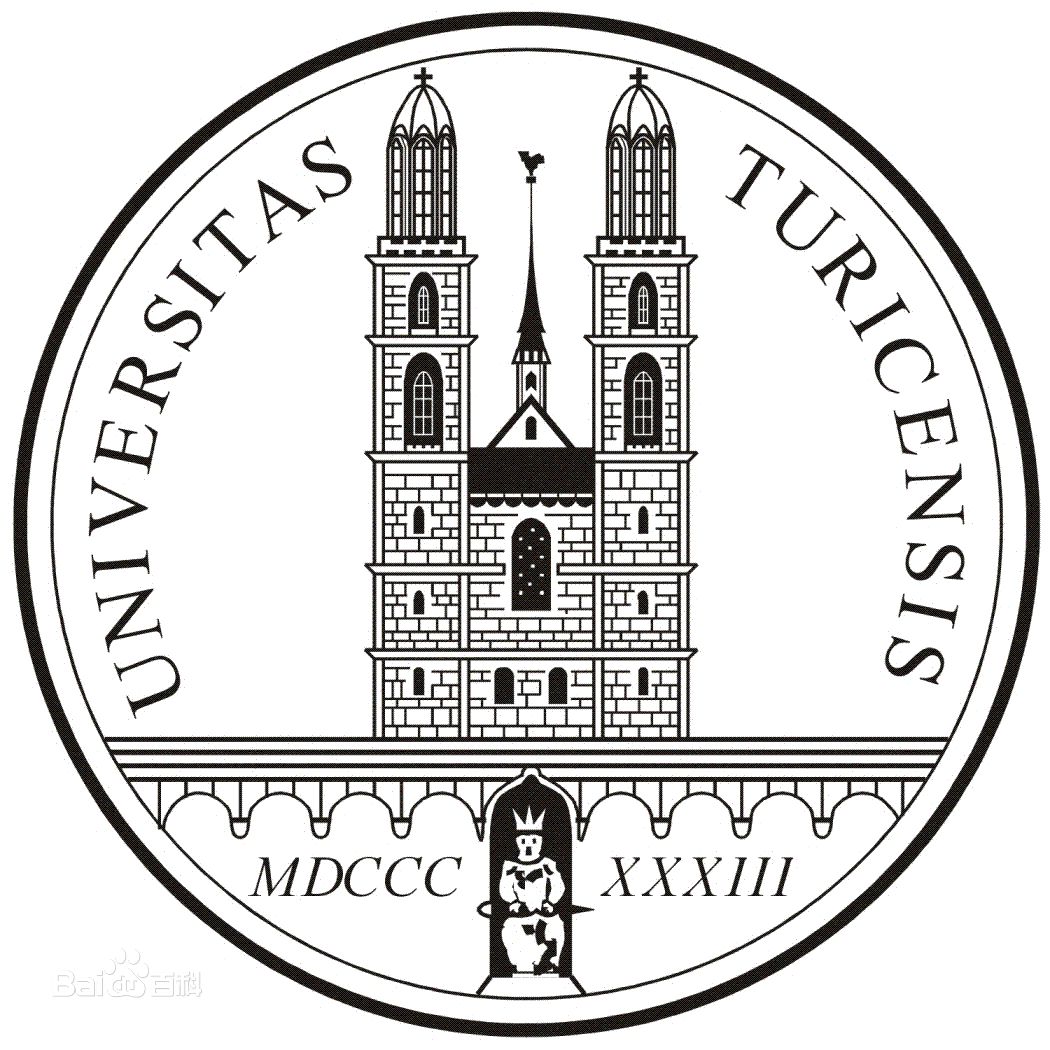 University of Zurich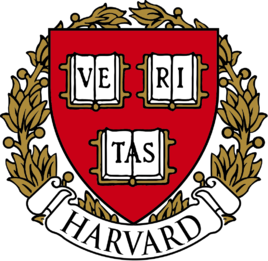 Harvard University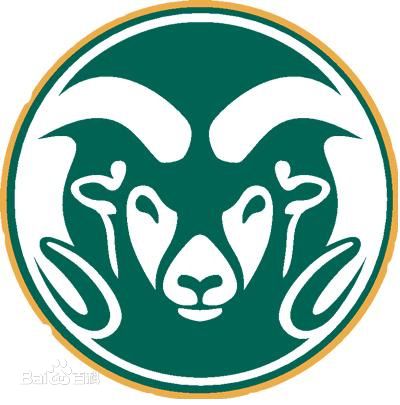 Colorado State University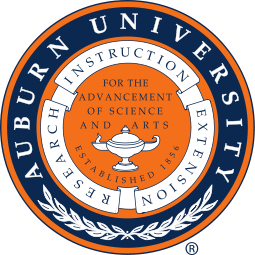 Auburn University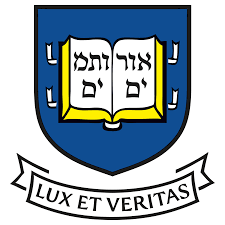 Yale University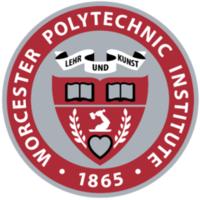 Worcester Polytechnic Institute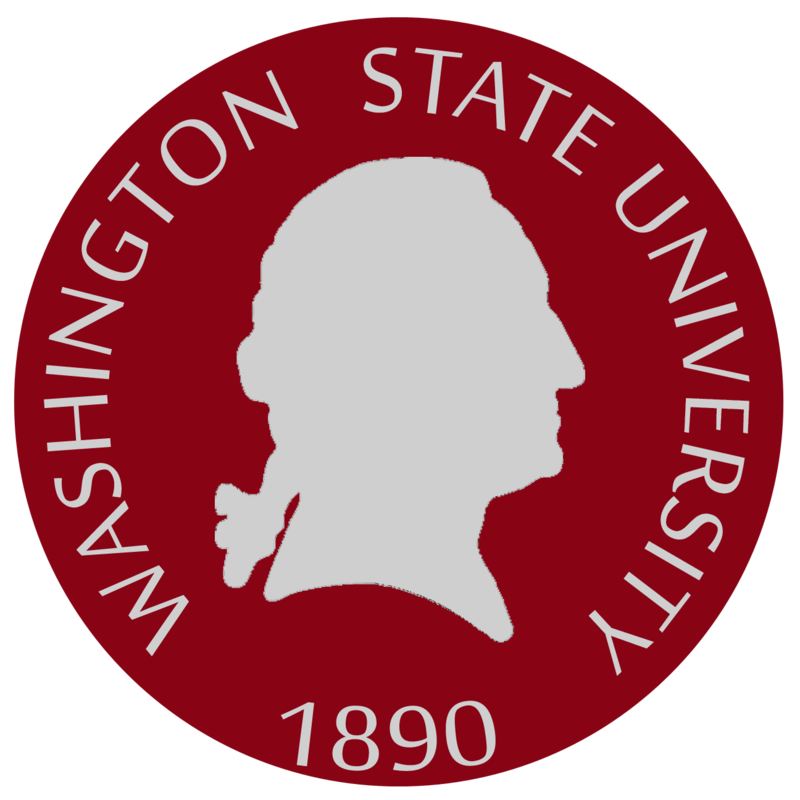 Washington State University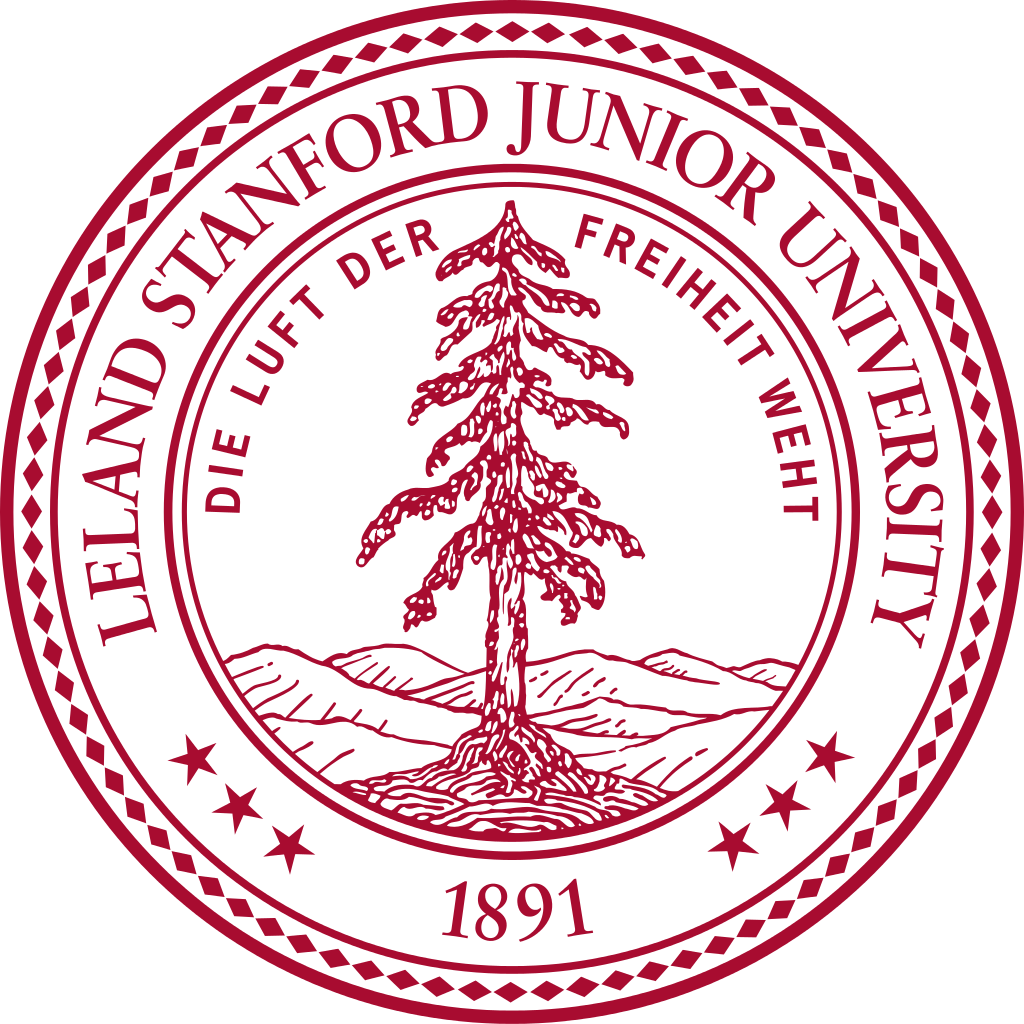 Stanford University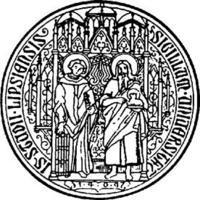 University of Leipzig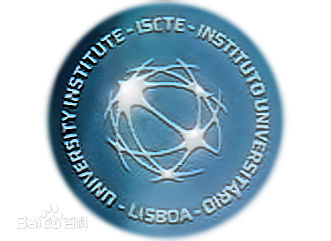 Universidade da Beira Interior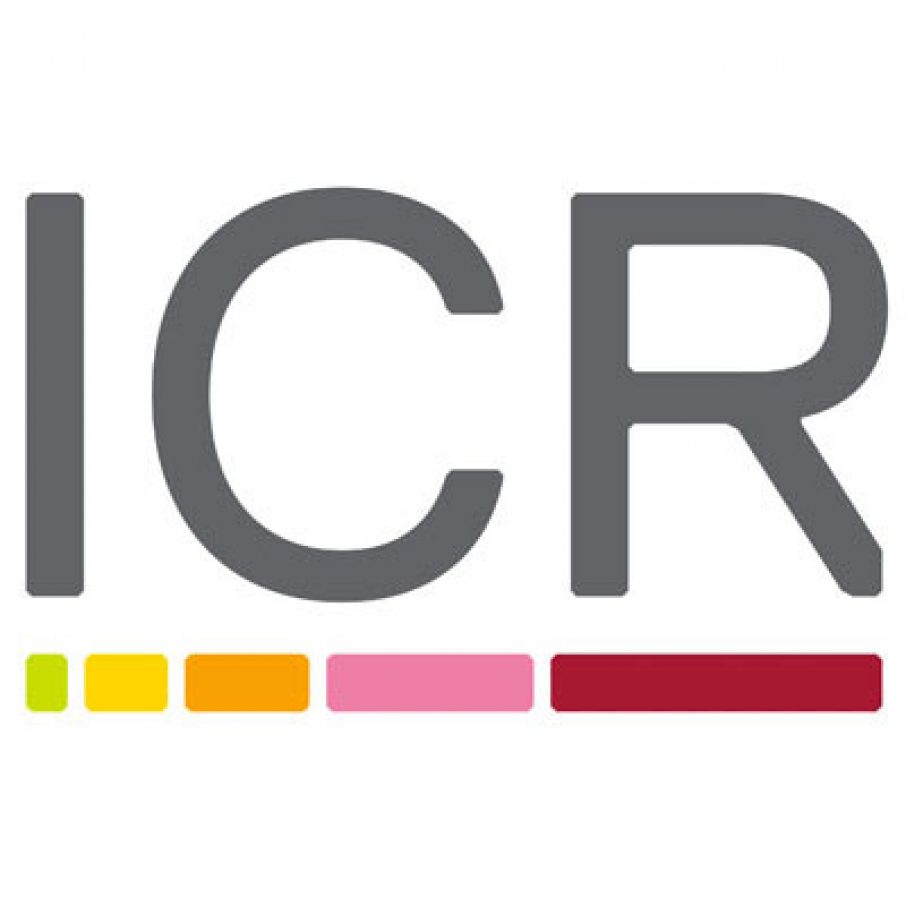 The Institute of Cancer Research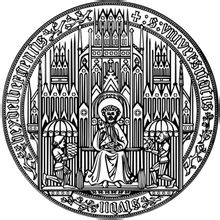 Heidelberg University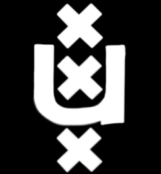 University of Amsterdam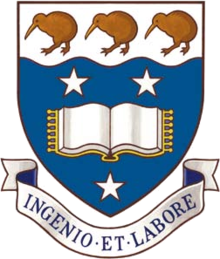 University of Auckland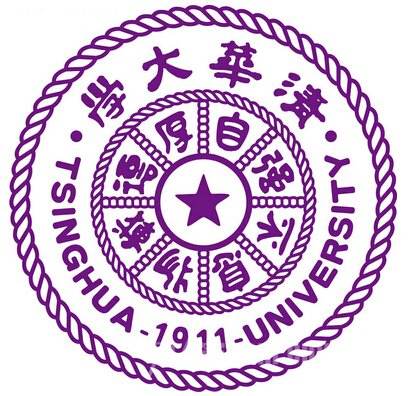 TsingHua University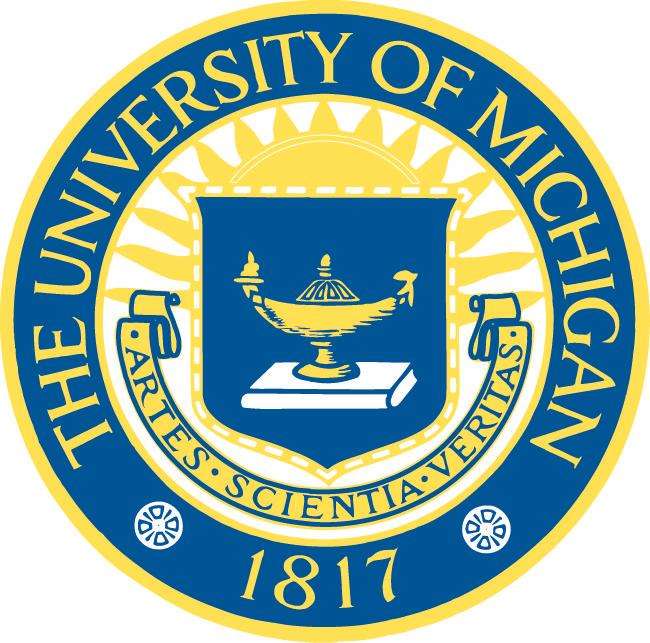 The University of Michigan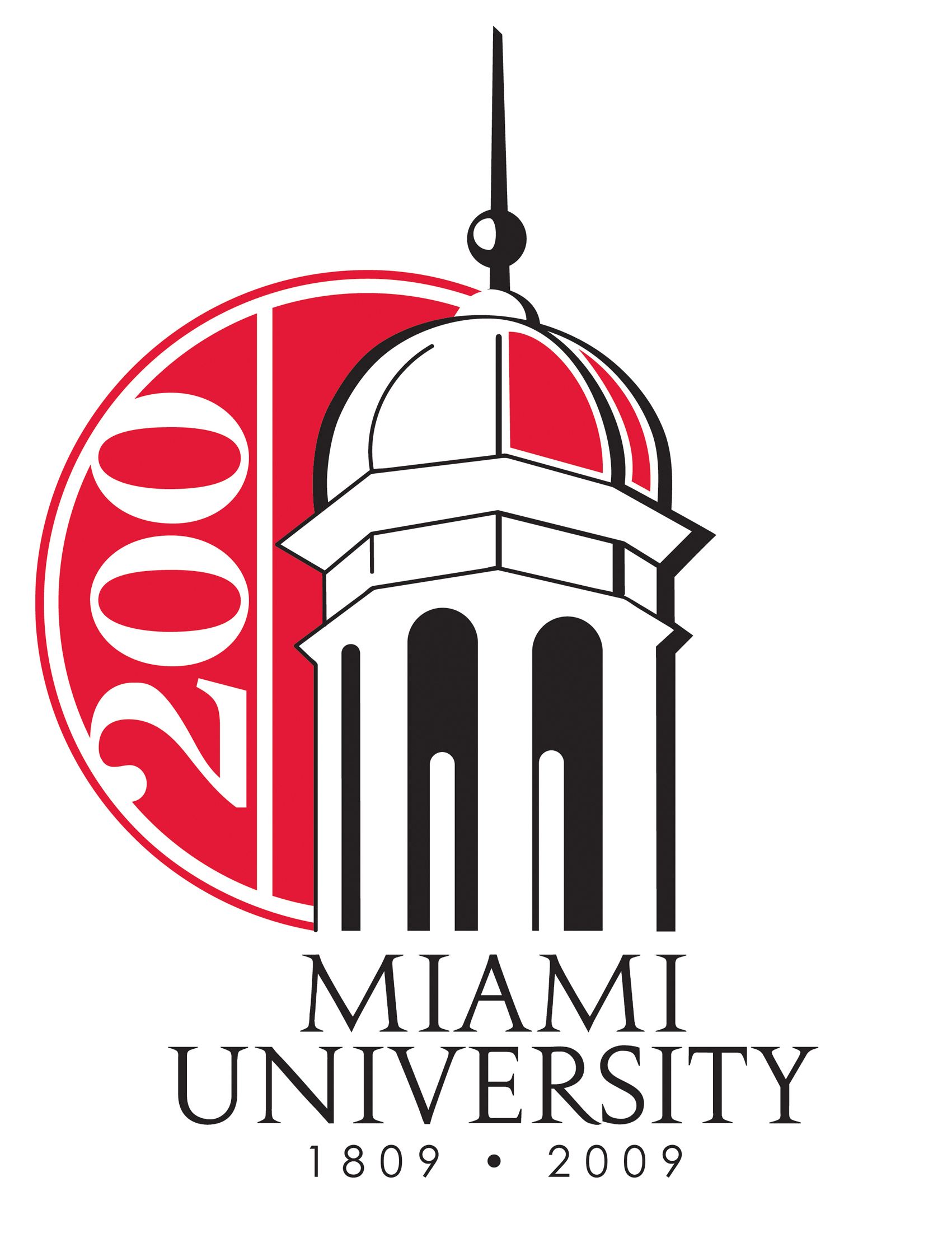 Miami University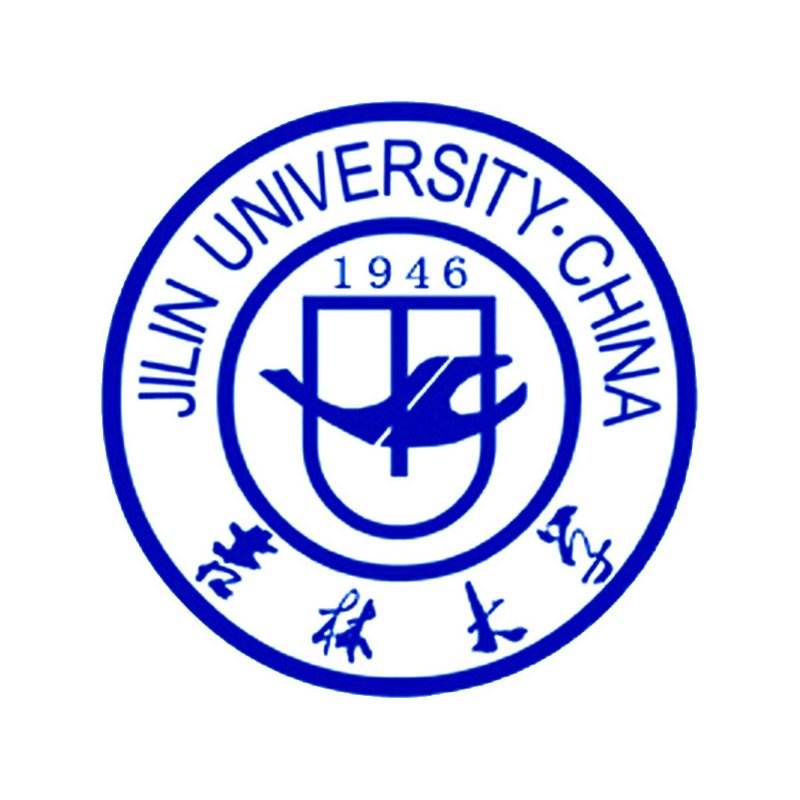 Jilin University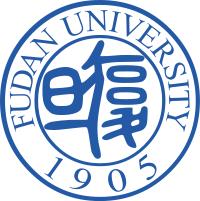 Fudan University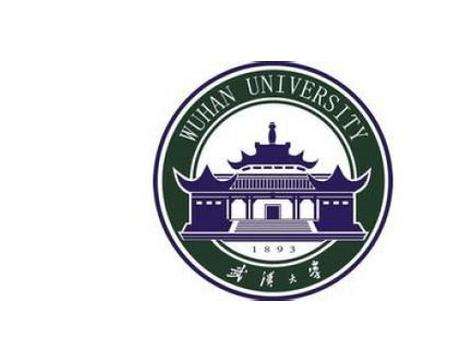 Wuhan University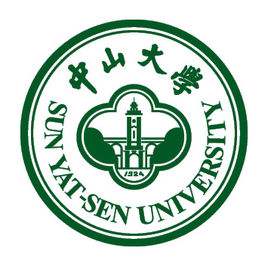 Sun Yat-sen University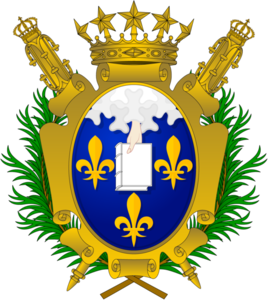 Universite de Paris
Quality Control of 11-Oxomogroside III
Quality Control & MSDS
Chemical structure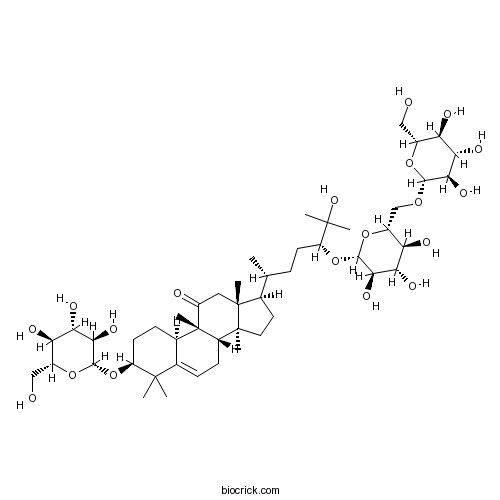 Chemical Properties of 11-Oxomogroside III
Cas No.
952481-53-7
SDF
Download SDF
SMILES
C[C@H](CC[C@H](C(C)(C)O)O[C@H]1[C@@H]([C@H]([C@@H]([C@H](O1)CO[C@H]2[C@@H]([C@H]([C@@H]([C@H](O2)CO)O)O)O)O)O)O)[C@H]3CC[C@@]4([C@@]3(CC(=O)[C@@]5([C@H]4CC=C6[C@H]5CC[C@@H](C6(C)C)O[C@H]7[C@@H]([C@H]([C@@H]([C@H](O7)CO)O)O)O)C)C)C
Standard InChIKey
DTTRSWYYQQKYKT-KEMCFQJVSA-N
Standard InChI
InChI=1S/C48H80O19/c1-21(9-13-31(45(4,5)61)67-43-40(60)37(57)34(54)27(65-43)20-62-41-38(58)35(55)32(52)25(18-49)63-41)22-15-16-46(6)28-12-10-23-24(48(28,8)29(51)17-47(22,46)7)11-14-30(44(23,2)3)66-42-39(59)36(56)33(53)26(19-50)64-42/h10,21-22,24-28,30-43,49-50,52-61H,9,11-20H2,1-8H3/t21-,22-,24-,25-,26-,27-,28+,30+,31-,32-,33-,34-,35+,36+,37+,38-,39-,40-,41-,42+,43+,46+,47-,48+/m1/s1
Type of Compound

Triterpenoids

Appearance

Powder

Formula
C48H80O19
M.Wt

961.2

Solubility
Soluble in Chloroform,Dichloromethane,Ethyl Acetate,DMSO,Acetone,etc.
General tips
For obtaining a higher solubility , please warm the tube at 37 ℃ and shake it in the ultrasonic bath for a while.Stock solution can be stored below -20℃ for several months.
Shipping Condition
Packaging according to customer requirements(5mg, 10mg, 20mg and more). Ship via FedEx, DHL, UPS, EMS or other courier with RT , or blue ice upon request.
Preparing Stock Solutions of 11-Oxomogroside III
1 mg
5 mg
10 mg
20 mg
25 mg
1 mM
1.0404 mL
5.2018 mL
10.4037 mL
20.8073 mL
26.0092 mL
5 mM
0.2081 mL
1.0404 mL
2.0807 mL
4.1615 mL
5.2018 mL
10 mM
0.104 mL
0.5202 mL
1.0404 mL
2.0807 mL
2.6009 mL
50 mM
0.0208 mL
0.104 mL
0.2081 mL
0.4161 mL
0.5202 mL
100 mM
0.0104 mL
0.052 mL
0.104 mL
0.2081 mL
0.2601 mL

* Note:

If you are in the process of experiment, it's necessary to make the dilution ratios of the samples. The dilution data above is only for reference. Normally, it's can get a better solubility within lower of Concentrations.
Preparation of 11-Oxomogroside III
This product is isolated and purified from the fruits of Siraitia grosvenorii Swingle.
References on 11-Oxomogroside III
Rhodium(III)-Catalyzed Directed C-H Amidation of N-Nitrosoanilines and Subsequent Formation of 1,2-Disubstituted Benzimidazoles.[Pubmed: 29024502]
An efficient rhodium-catalyzed direct C-H amidation of N-nitrosoanilines with 1,4,2-dioxazol-5-ones as amidating agents has been developed. This method featured mild reaction conditions, a wide substrate scope and satisfactory yields. Besides, the amidated products could be readily converted to pharmaceutically valuable 1,2-disubstituted benzimidazoles via an HCl-mediated deprotection/cyclization process in one pot.
Continuity between DSM-5 Section II and Section III personality traits for obsessive-compulsive personality disorder.[Pubmed: 29024130]
Obsessive-compulsive personality disorder (OCPD) is formally operationalized in Section II of the DSM-5 by a heterogeneous collection of 8 categorical criteria. Section III contains an alternative model operationalizing personality disorders via dimensional personality traits and associated impairment. The extent to which the personality traits used to define OCPD in Section III correspond with the Section II operationalization of the disorder is contested. The current study aims to contribute to the evidence base necessary to solidify the optimal trait profile for this disorder via a more fine-tuned examination of OCPD.
Synthesis of 1,1'- and 2,2'-Bicarbazole Alkaloids by Iron(III)-Catalyzed Oxidative Coupling of 2- and 1-Hydroxycarbazoles.[Pubmed: 29024097]
We describe the synthesis of 1,1'- and 2,2'-bicarbazoles by oxidative homo-coupling of 2- and 1-hydroxycarbazoles. The oxidative coupling using catalytic amounts of F16PcFe can be applied to both groups of substrates. While it generally provides the best yields for the synthesis of 1,1'-bicarbazoles, di-tert-butyl peroxide affords better results for the 2,2'-bicarbazoles. In our study, we have achieved the first syntheses of the biscarbalexines A-C, bisglybomine B, 2,2'-dihydroxy-7,7'-dimethoxy-3,3'-dimethyl-1,1'-bicarbazole, bispyrayafoline C, and bisisomahanine. The iron-catalyzed coupling of koenigine led to an improved synthesis of 8,8″-biskoenigine and afforded an unprecedented decacylic product. Oxidative coupling of 1-hydroxycarbazoles led to bisclausenol and to the first total syntheses of bismurrayafoline B and D.
Comparison of injection site reactions between the etanercept biosimilar SB4 and the reference etanercept in patients with rheumatoid arthritis from a Phase III study.[Pubmed: 29023641]
Injection site reactions (ISRs) are common adverse reactions to biologic drugs, consisting of itching, erythema, and induration at the injection site1 . ISRs usually appear within 24-48 hours after injection and subside within a few days. They typically occur in the first two months of treatment and subsequently decrease in frequency; incidence varies by drug. While ISRs seldom result in discontinuation of treatment, ISRs remain a safety concern when using biologic drugs. This article is protected by copyright. All rights reserved.
Kewords:
11-Oxomogroside III ,952481-53-7,Nature Products, supplier, inhibitor,Antagonist,Blocker,Modulator,Agonist, activators, activates, potent, BioCrick