(E)-2-Decenoic acid
Fatty acid identified in royal jelly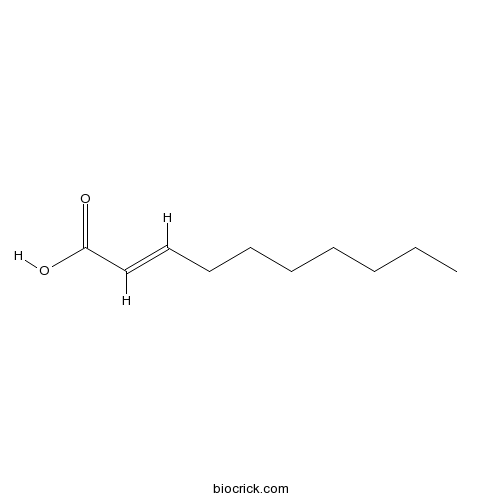 Organizitions Citing Our Products recently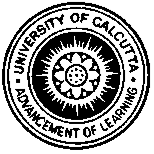 Calcutta University

University of Minnesota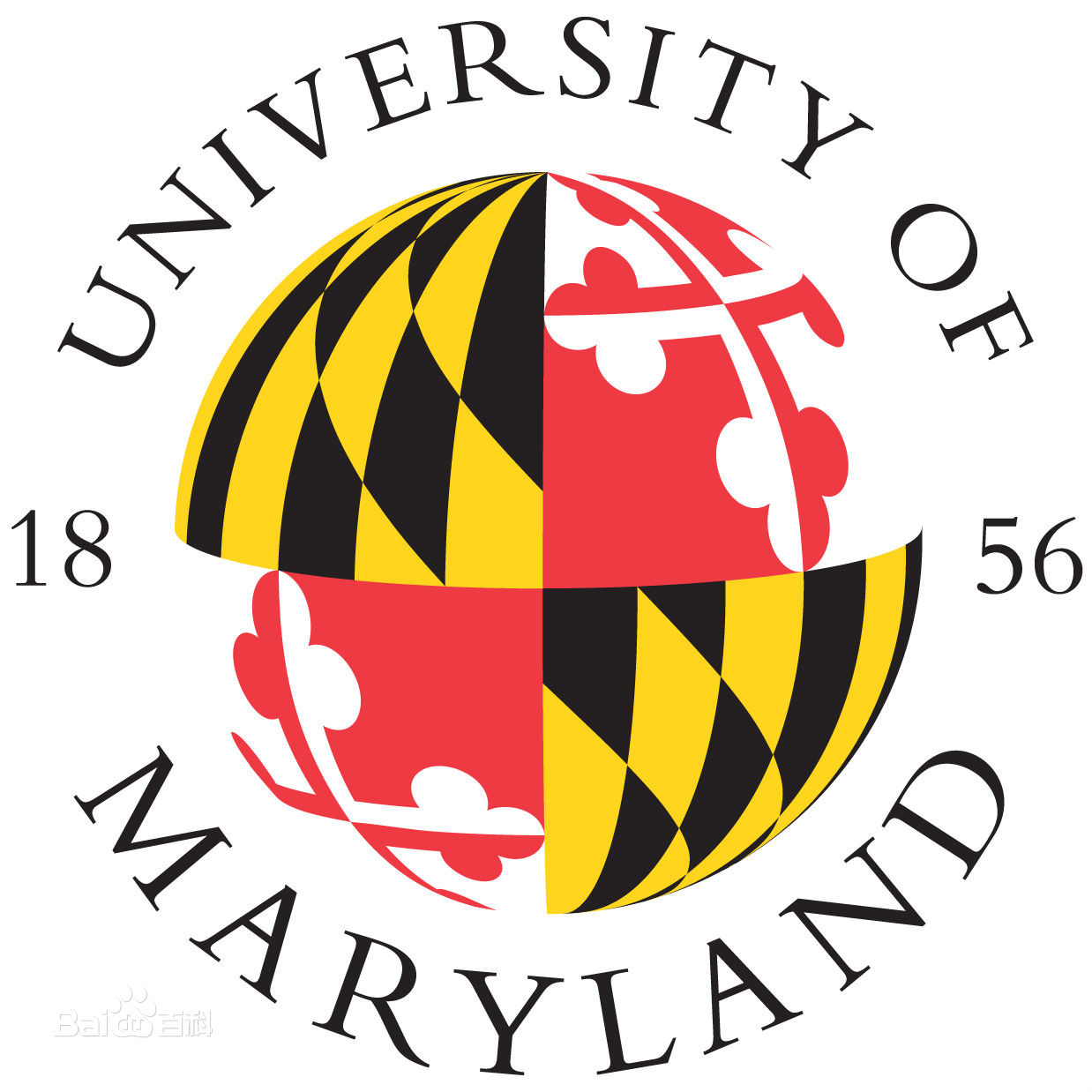 University of Maryland School of Medicine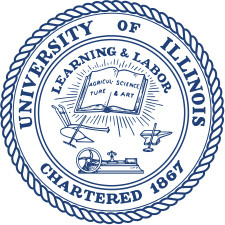 University of Illinois at Chicago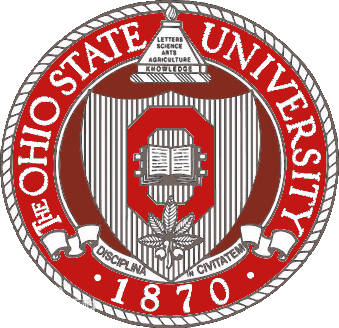 The Ohio State University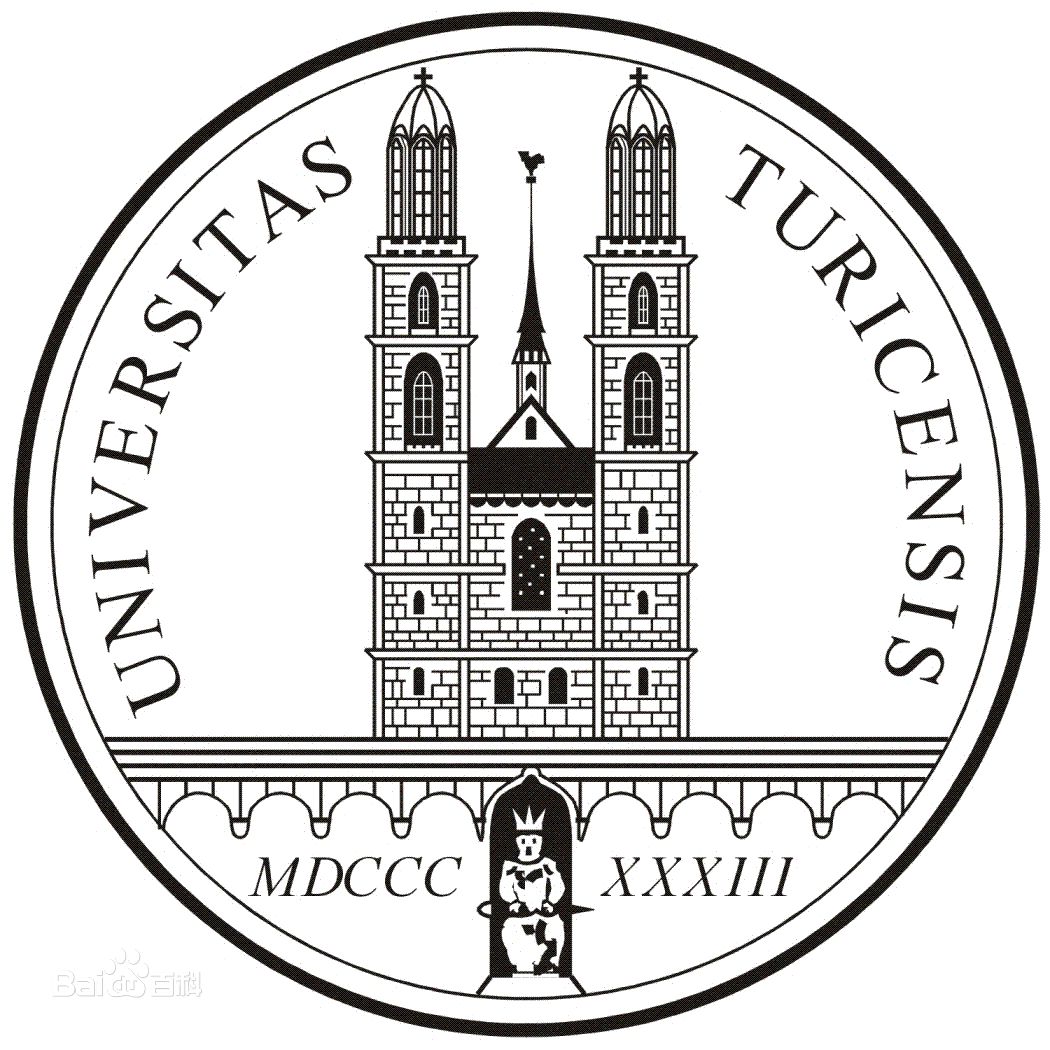 University of Zurich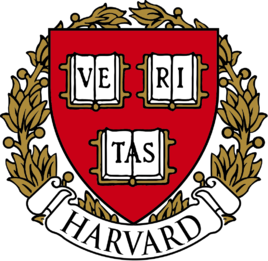 Harvard University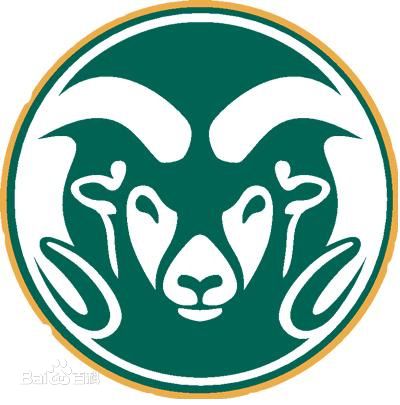 Colorado State University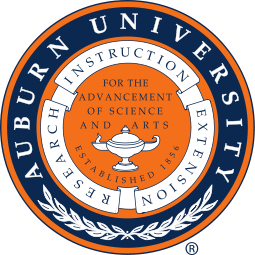 Auburn University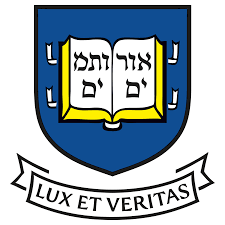 Yale University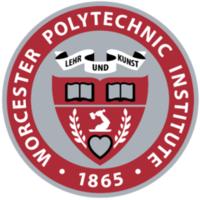 Worcester Polytechnic Institute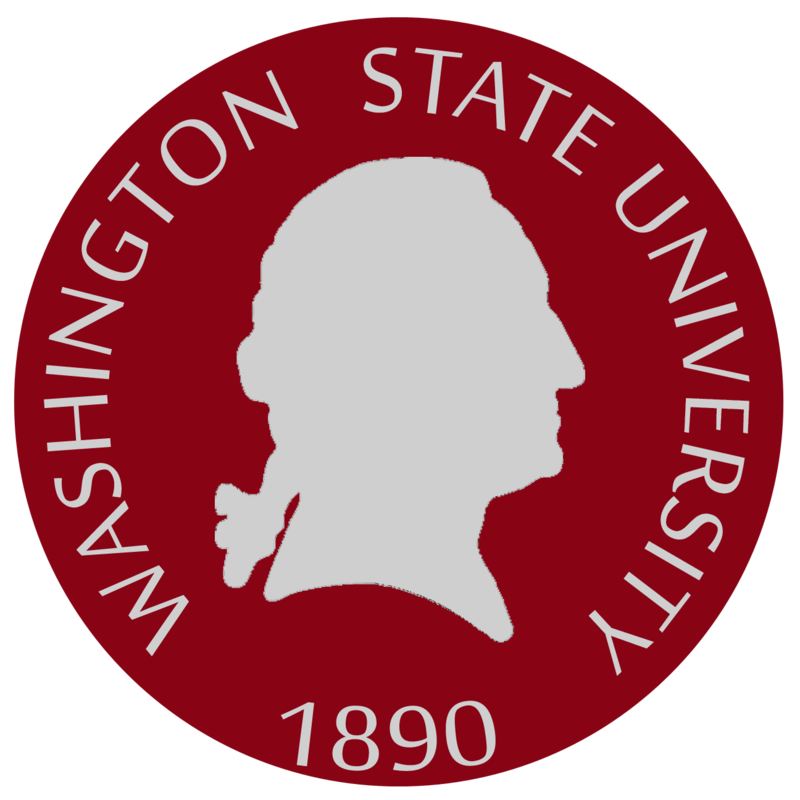 Washington State University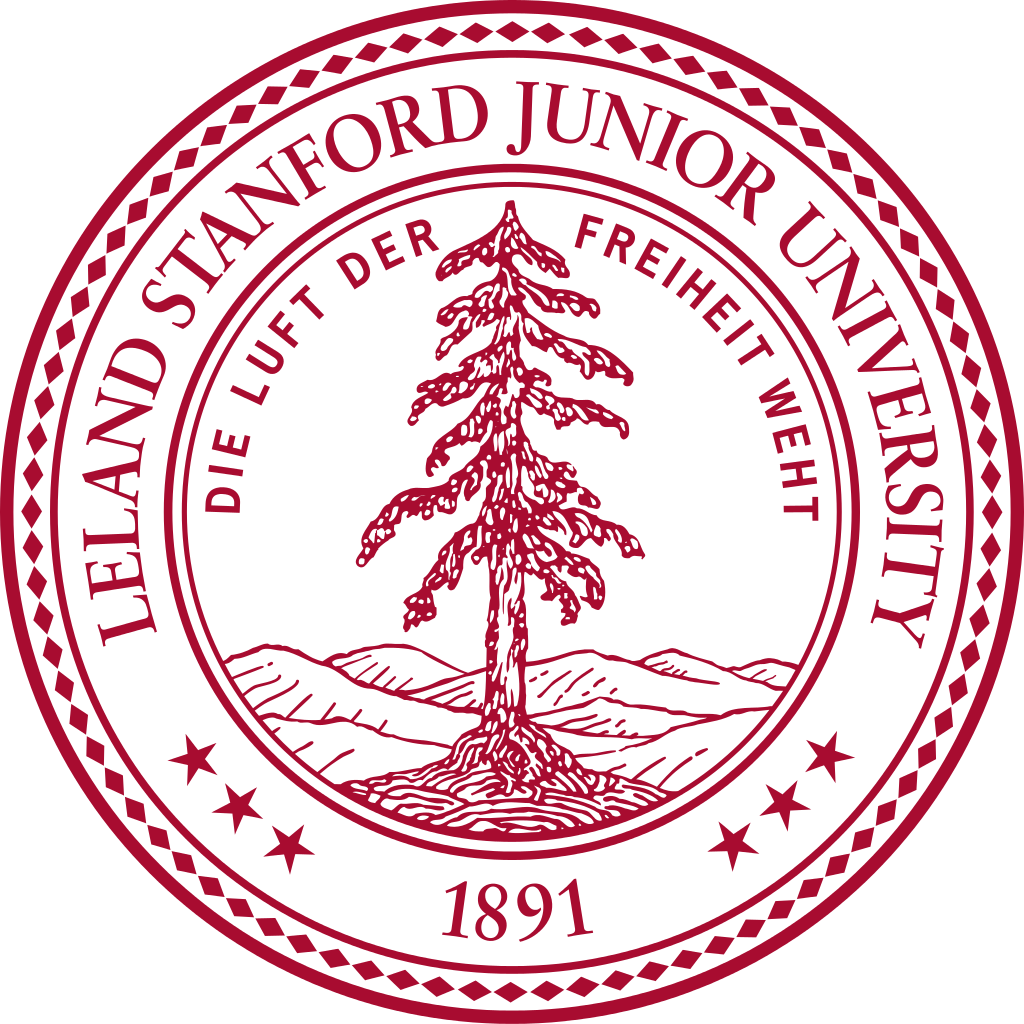 Stanford University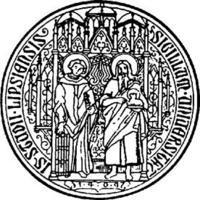 University of Leipzig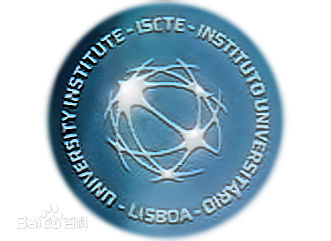 Universidade da Beira Interior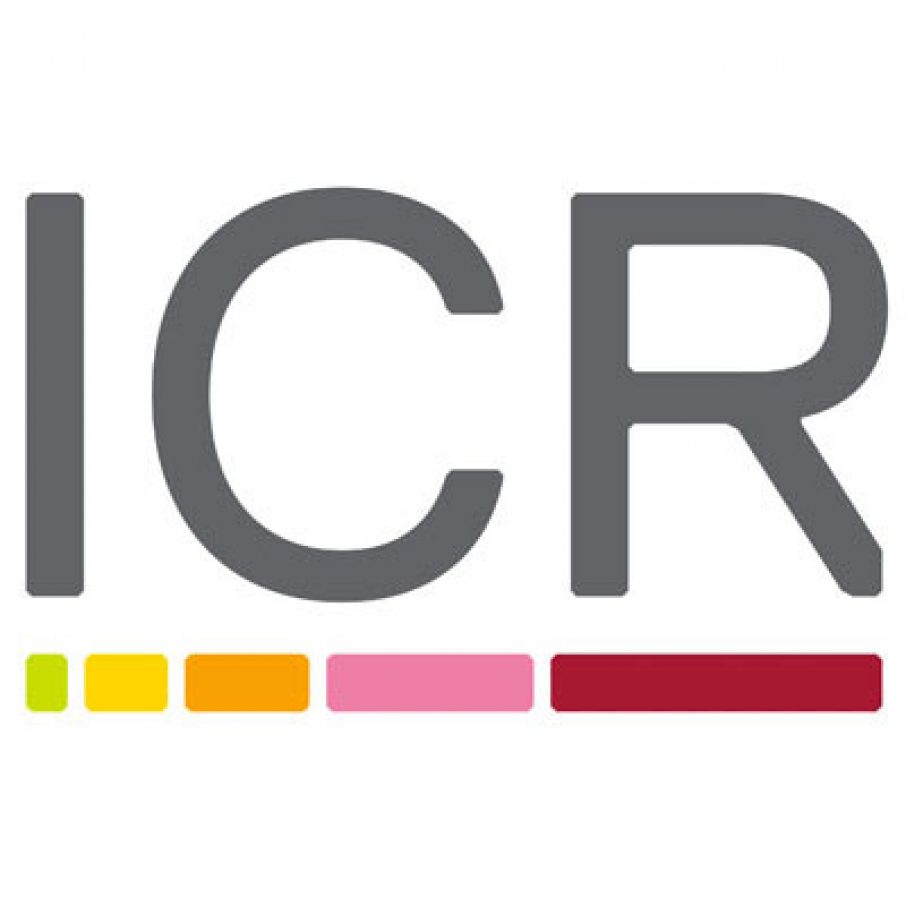 The Institute of Cancer Research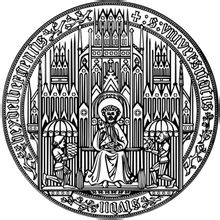 Heidelberg University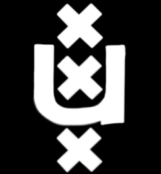 University of Amsterdam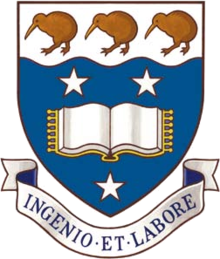 University of Auckland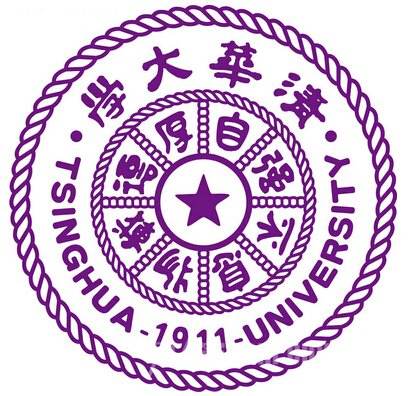 TsingHua University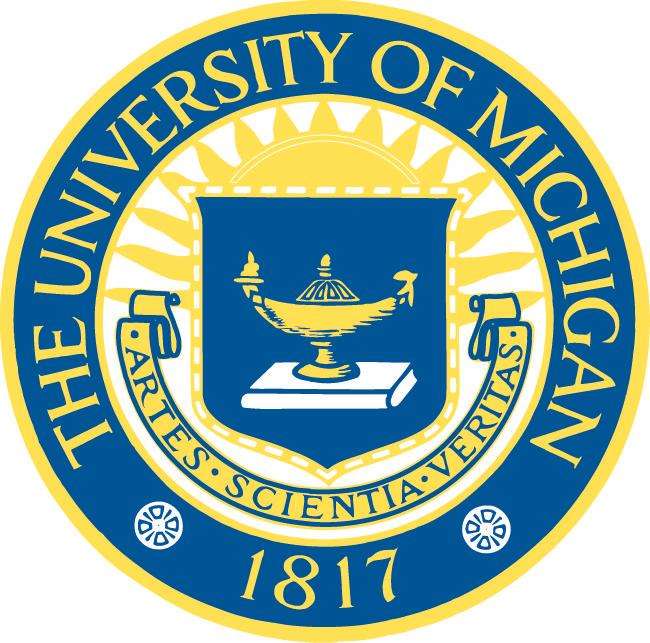 The University of Michigan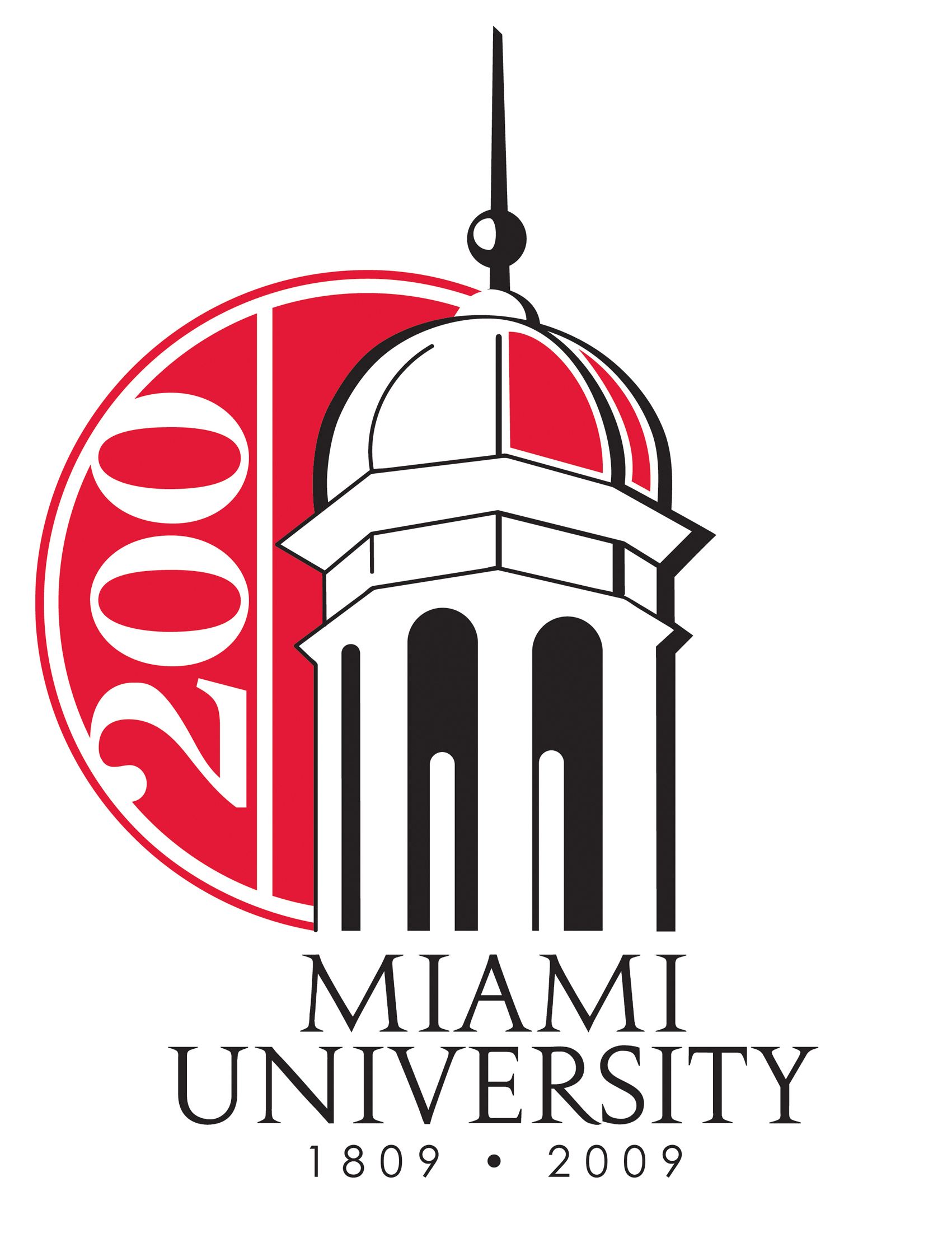 Miami University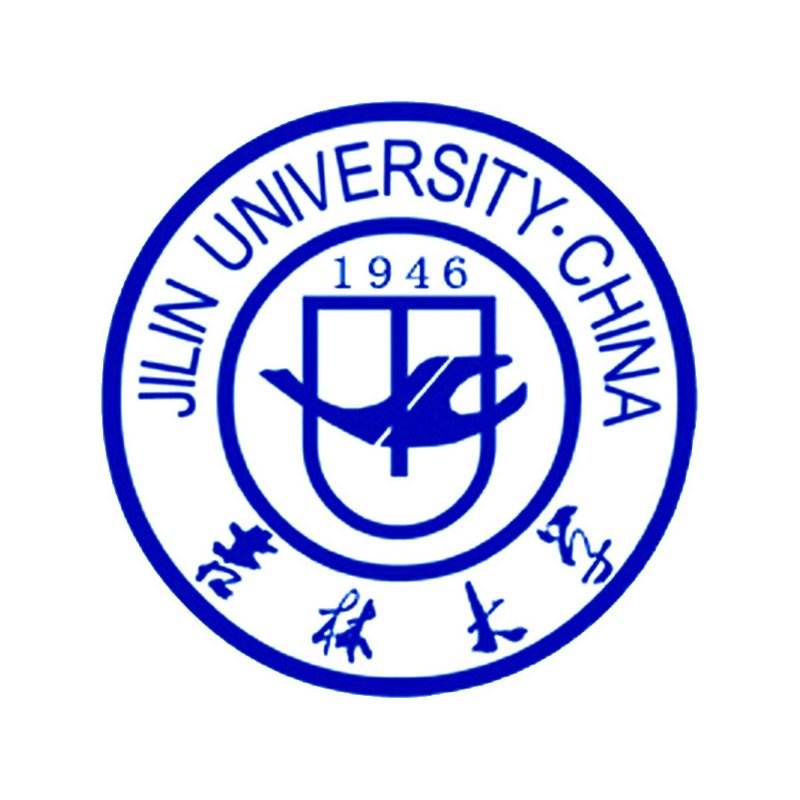 Jilin University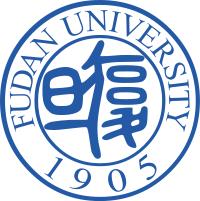 Fudan University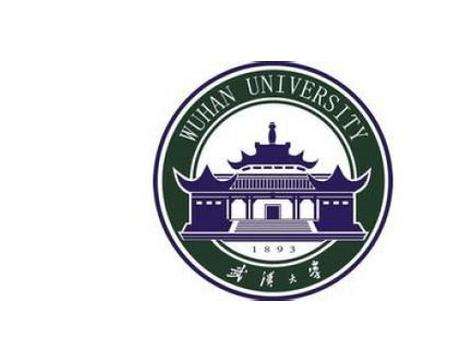 Wuhan University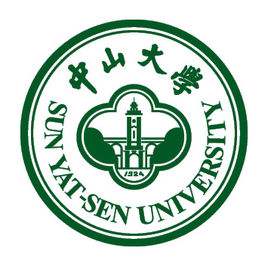 Sun Yat-sen University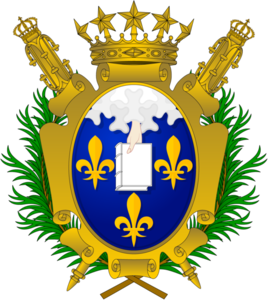 Universite de Paris
Quality Control of (E)-2-Decenoic acid
Quality Control & MSDS
Chemical structure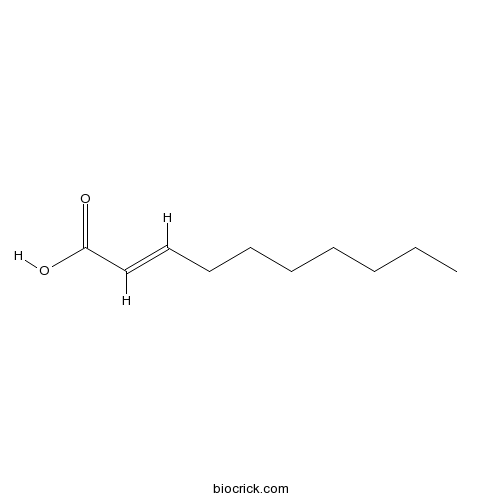 Chemical Properties of (E)-2-Decenoic acid
Cas No.
334-49-6
SDF
Download SDF
Chemical Name
(E)-dec-2-enoic acid
SMILES
CCCCCCCC=CC(=O)O
Standard InChIKey
WXBXVVIUZANZAU-CMDGGOBGSA-N
Standard InChI
InChI=1S/C10H18O2/c1-2-3-4-5-6-7-8-9-10(11)12/h8-9H,2-7H2,1H3,(H,11,12)/b9-8+
Formula
C10H18O2
M.Wt

170.25

Solubility
DMSO
General tips
For obtaining a higher solubility , please warm the tube at 37 ℃ and shake it in the ultrasonic bath for a while.Stock solution can be stored below -20℃ for several months.
Shipping Condition
Packaging according to customer requirements(5mg, 10mg, 20mg and more). Ship via FedEx, DHL, UPS, EMS or other courier with RT , or blue ice upon request.
Preparing Stock Solutions of (E)-2-Decenoic acid
1 mg
5 mg
10 mg
20 mg
25 mg
1 mM
5.8737 mL
29.3686 mL
58.7372 mL
117.4743 mL
146.8429 mL
5 mM
1.1747 mL
5.8737 mL
11.7474 mL
23.4949 mL
29.3686 mL
10 mM
0.5874 mL
2.9369 mL
5.8737 mL
11.7474 mL
14.6843 mL
50 mM
0.1175 mL
0.5874 mL
1.1747 mL
2.3495 mL
2.9369 mL
100 mM
0.0587 mL
0.2937 mL
0.5874 mL
1.1747 mL
1.4684 mL

* Note:

If you are in the process of experiment, it's necessary to make the dilution ratios of the samples. The dilution data above is only for reference. Normally, it's can get a better solubility within lower of Concentrations.
Background on (E)-2-Decenoic acid
(E)-2-decanoic acid(trans-2-Decenoic Acid) is an interesting fatty acid isolated from royal jelly secretions of honey bees. trans-2-Decenoic Acid is isolated along with 10-hydroxy-trans-2-decenoic acid, a fatty acid unique to royal jelly.(E)-2-decanoic acid(trans-2-Decenoic Acid) and 10-hydroxy-trans-2-decenoic acid are both described to demonstrate estrogenic activity, where the fatty acids demonstrate inhibition of 17β-estradiol binding to estrogen receptor-β.
References on (E)-2-Decenoic acid
Oriental orchid (Cymbidium floribundum) attracts the Japanese honeybee (Apis cerana japonica) with a mixture of 3-hydroxyoctanoic acid and 10-hydroxy- (E)-2-decenoic acid.[Pubmed: 23387843]
The flower of the oriental orchid Cymbidium floribundum is known to attract the Japanese honeybee Apis cerana japonica. This effect is observed not only in workers but also drones and queens; that is, it attracts even swarming and absconding bees. A mixture of 3-hydroxyoctanoic acid (3-HOAA) and 10-hydroxy-(E)-2-decenoic acid (10-HDA) was identified as the active principles from the orchid flower, whereas these compounds individually have no such activity. Both compounds are also mandibular gland components of worker honeybees with related compounds. This strongly supports the idea that orchid flowers mimic bee secretions, although the ecological consequences of this relationship remain unknown. Because the flower is used to capture swarms, the present identification may contribute to the development of new techniques in traditional beekeeping for Japanese bees as well as A. cerana in Southeast Asia.
Determination of (E)-10-hydroxy-2-decenoic acid content in pure royal jelly: a comparison between a new CZE method and HPLC.[Pubmed: 17566341]
A new CZE method was developed and compared with HPLC for the determination of (E)-10-hydroxy-2-decenoic acid (10-HDA) in royal jelly (RJ) samples of different geographical origin. The results obtained with the CZE method were highly correlated with those of HPLC (p < 0.01). Under optimized conditions, CZE employed minimal amounts of 50 mM tetraborate buffer as BGE, without the addition of organic solvents, EOF or pH modifiers. The CZE method showed a wide linear response range (0.006-0.808 mg 10-HDA/mL), a good sensitivity (LOD and LOQ were 0.002 and 0.004 mg/mL, respectively) and a satisfactory instrumental repeatability with respect to migration time and peak area (RSD% less than 1.0 and 2.0% on migration time for intra- and interday assay, respectively and less than 2.0 and for 4.0% on peak area for intra- and interday assay, respectively). The 10-HDA content in RJ ranged from 0.8 to 3.2 g/100 g of RJ and a significant difference (p < 0.05) was found between the Italian and extra-European average values: 2.5 and 1.6 g/100 g of RJ, respectively, according to the CZE data. The possibility of application of CZE for routine analyses on RJ and RJ based products to verify their authenticity is highlighted here.
Kewords:
(E)-2-Decenoic acid,334-49-6,Endocrinology and Hormones,Estrogen/progestogen Receptor, supplier, inhibitor,Antagonist,Blocker,Modulator,Agonist, activators, activates, potent, BioCrick